If you're interested in getting deals, consider signing up our Special Offers & Discounts newsletter.
These webinars are in order of when recorded, with the most recent first. If you are a BHAP member, be sure to make sure you are logged in to see your discounted price!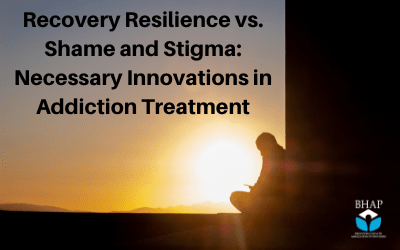 Apr 5, 2022
Date Recorded: April 5, 2022
Presenters: Dr. Bob Weathers
CE: eligible for 1 CE
Price: $50.00 (Members receive webinar for free)
This CE-based webinar will navigate recovery from addiction while addressing barriers like personal shame and cultural stigma. Tying in principles and methods from his recent books on recovery resilience, Dr. Bob Weathers will start with a diagnostic approach, then address resources and limitations inherent in early recovery. Finally, he'll incorporate cognitive-behavioral and mindfulness strategies, along with the creative process and relational neuroscience, into a more advanced set of resources to aid in a sustained and successful recovery.
---
Hours
Monday - Friday
8:30 am - 4:30 pm Pacific
(closed major holidays)