CE Information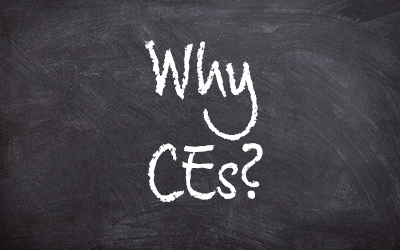 Why CEs?
CEs, or continuing education, means the variety of forms of learning, experiences, including, but not limited to lectures, conferences, academic studies and independent/home study programs undertaken by certified addiction professionals for recertification.
The primary purpose of continuing education is to enhance the quality of substance abuse counseling delivered to the public. This is accomplished by restricting advanced continuing education courses to subjects which relate to alcohol and drug abuse counseling and treatment. Certified alcohol and/or drug counselors are required to obtain 50 hours of continuing education toward renewal of certification.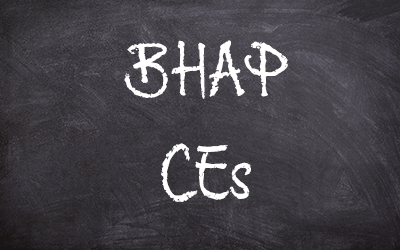 BHAP CEs
Continuing Education is offered by the National Behavioral Health Association of Providers and is approved by the below credentialing bodies:
Alcohol & Drug Abuse Certification Board of Georgia: Provider Number - 20-09-18-0000.
CCAPP (California Consortium of Addiction Programs and Professionals): Provider Number - 2N-18-292-0522.
NAADAC (National Association for Alcoholism and Drug Abuse Counselors): Provider Number - 176068 (Tier C).
CEs will be available free to those who attend the live webinars, unless otherwise stated. Attendance will be monitored. In order to complete the CE requirements, attendees must complete the test that will be provided. Check out our CEs for sale here.
Always retain your hand-copy CE Certificates of Completion for a minimum period of four (4) years from the date of completion.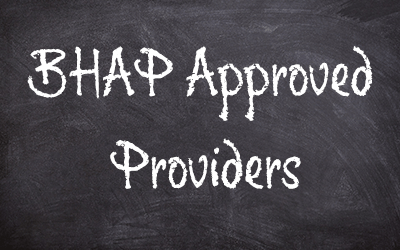 NBHAP Approved Providers
The following organizations are approved by NBHAP to provide CEs for education. BHAP approved status confirms that the education offered by an approved provider have been reviewed, making sure they meet professional education standards. BHAP approved providers are responsible for conducting educational events that reflect current needs.
Counselor Magazine: Provider Number CA-20-498-0000
CCAPP (California Consortium of Addiction Programs and Professionals): Provider Number CA-20-499-0000
Oklahoma Drug & Alcohol Professional Counselor Assoc.: Provider Number OK-20-500-0000
Alcohol & Drug Abuse Certification Board of Georgia: Provider Number GA-20-501-0000
Tennessee Certification Board: Provider Number TN-20-502-0000
NARR (National Alliance for Recovery Residences): Provider Number NAT-20-503-0000
MHACBO (Mental Health and Addiction Certification Board of Oregon): Provider Number OR-20-504-0000

IBADCC (Idaho Board of Alcohol/Drug Counselor Certification): Provider Number ID-21-505-0000
NATI (National American Training Institute): Provider Number NAT-20-506-0000
The Institute for the Advancement of Group Therapy: Provider Number NAT-23-507-0000
If you're interested in joining this list, see the application form at the bottom.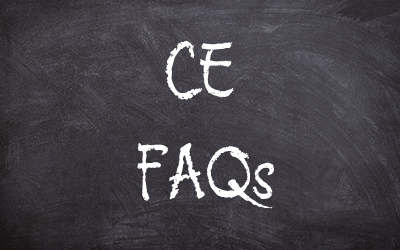 Frequently Asked Questions regarding NBHAP CEs
Are you interested in NBHAP trainings that offer CEs? Check here for upcoming trainings, and here for webinars we have for sale that offer up CEs.
Have you taken a webinar / workshop from NBHAP that was eligible for CEs but not sure what to do next?
A reminder that you will be sent an email within a few business days with instructions on how to access the quiz. It will come from an email with an @nbhap.org domain and may wind up in your spam folder, so please consider whitelisting the domain and checking your spam folder before reaching out to BHAP.
You need a login for the NBHAP website in order to access the quiz and any additional material. This is free of charge. The login email must match the one we have on file.
If you can't remember your password, you can click the 'Lost your password?' link under the login button (both on the sidebar and in the footer of the website) to get a password reminder.
Once you log in, your account page will have a link to all NBHAP webinars you have access to (either ones you've purchased or have registered for in the past). You can also access all the webinars for sale by going to Store > Webinars for Sale.
If you still are having problems at this point, please feel free to contact us.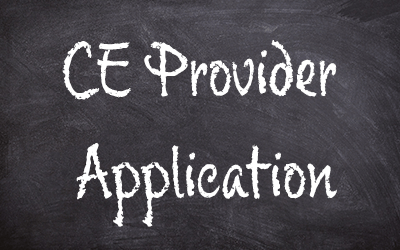 CE Provider Application
An NBHAP provider number distinguishes your workshops from non-approved providers. Agencies or entities who are not NBHAP-approved providers may only offer courses for professional development hours, regardless of the topic. Your provider number is assurance that NBHAP credentialed professionals will choose your courses!
A minimum of 40 hours must be from approved provider programs and the other 10 hours may be achieved in areas of professional development. Therefore, our certified addiction professionals are looking for programs with the BHAP Provider Number listed in advertisements. Education through colleges, universities and institutes required to become certified (basic education) does not qualify for continuing education for renewal of certification.
The instructions and application are for providers of continuing education ONLY and are not to be used by colleges, universities, and institutes for the purpose of providing certified (basic education) to prospective counselors.
The regulations delineate a system of approval through approving the provider and review of individual seminars/workshops. Providers must comply with the regulations set forth herein. A BHAP Provider Number may not be shared, nor can it be loaned to another agency or individual. Providers must also be aware that all information contained in these provisions supersedes all previous regulations. If you provide hours that qualify under the areas of professional development, please note those hours separately on the attendees certificate, complete with the BHAP Provider Number.
After submission of your new or renewal application, please allow a minimum of six weeks for processing. Failure to send required documentation will delay the approval process. Educational offerings presented after renewal date and prior to actual renewal payment being made are subject to rejection. Please allow adequate time for processing.
NBHAP offers two types of provider applications: clinical and non-clinical.
Go to the Application
Hours
Monday - Friday
8:30 am - 4:30 pm Pacific
(closed major holidays)