If you're interested in getting deals, consider signing up our Special Offers & Discounts newsletter.
These webinars are in order of when recorded, with the most recent first. If you are a BHAP member, be sure to make sure you are logged in to see your discounted price!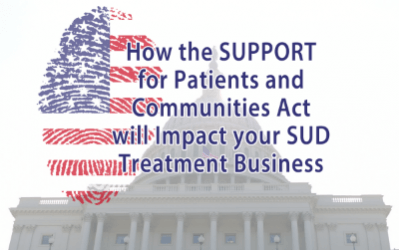 Dec 13, 2018
Date Recorded: December 13, 2018
Presenter: Harry Nelson and Andrew Martin
Price: $50.00 (Members receive 15% discount)
This webinar will inform you on the most important parts of the new law as it pertains to SUD treatment providers and how the law will potentially impact profitability and treatment offerings. This includes Section 8122 which is aimed at eliminating kickbacks in the recovery industry by imposing criminal penalties, Section 3232 which requires a special registration for telemedicine services for patients that lack access to an in-person specialist, and Section 5052 which partially repeals the restrictions for "Institutions for Mental Disease" allowing Medicare/Medicaid providers more than 16 beds to treat mental health and SUDs.
---
Hours
Monday - Friday
8:30 am - 4:30 pm Pacific
(closed major holidays)