Upcoming NBHAP Webinars & Workshops
Most NBHAP webinars are free to attend live, and then offered for sale after. Many -- both the live and for sale -- are eligible for CE credit. For more information about CEs, go here.
Interested in hearing about BHAP events early? Sign up for our Education Alerts. Interested in presenting a webinar for NBHAP? Submit your idea here.
These events are in date order, with the most recent first.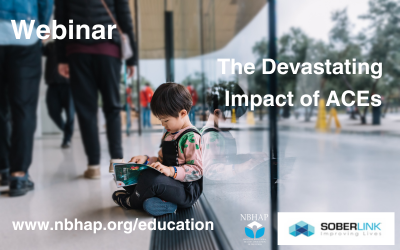 Date: November 1, 2023
Time: 10:00 am – 11:00 am Pacific
Presenter: Dr. Gregory Williams
CE: eligible for 1 CE
Price: free to attend live: registration is required
Developing a trauma-informed mindset is critical to help others deal with a world filled with stress. In this webinar, you will get an in-depth look at toxic stress and Adverse Childhood Experiences (ACEs) and the research that has been done. The research will show the impact of toxic stress on the development of the brain in children and how to build resilience in children to help overcome that trauma.
---
Hours
Monday - Friday
8:30 am - 4:30 pm Pacific
(closed major holidays)