Department of Transportation Substance Abuse Professional
You probably are here because of a DOT drug/alcohol violation. Before you can return to a DOT safety-sensitive positoin, you must successfully complete a return-to-duty process.
What is a Substance Abuse Professional (SAP)?
An SAP is someone who evaluates employees who have violated a Department of Transportation drug and alcohol program regulation. Per the DOT, "As a SAP you represent the major decision point (and in some cases the only decision point) an employer may have in choosing whether or not to place an employee behind the steering wheel of a school bus, in the cockpit of a plane, at the helm of an oil tanker, at the throttle of a train, in the engineer compartment of a subway car, or at the emergency control valves of a natural gas pipeline."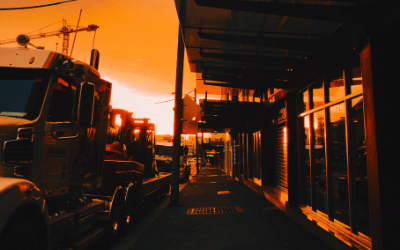 In order to qualify as a SAP, individuals must meet the following requirements. Check one of the following required current licenses or certifications you hold:
You are a licensed physician (Doctor of Medicine or Osteopathy).
You are a licensed or certified social worker.
You are a licensed or certified psychologist.
You are a licensed or certified employee assistance professional.
You are a state-licensed or certified marriage and family therapist.
You are a drug and alcohol counselor certified by one of the following:

the National Association of Alcoholism and Drug Abuse Counselors Certification Commission (NAADAC),
the International Certification Reciprocity Consortium/Alcohol and Other Drug Abuse (ICRC), or
the National Board for Certified Counselors, Inc. (NBCC) and Affiliates/Master Addictions Counselor.
Applicants must also adhere to the following procedures:
Take the Substance Abuse Professional's U.S. DOT Alcohol and Drug Testing Regulation Qualification Course
Complete the examination and receive a passing grade. (Requalification participants are not required to take the examination.)
A Substance Abuse Professional (SAP) will have to:
Conduct a thorough face-to-face assessment
Recommend a required plan of treatment and/or education
Send a report to your employer about that recommendation
Monitor your progress through that plan

Conduct a face-to-face follow-up evaluation, to verify that you completed the recommendation and that it was successful.

If the SAP determines the treatment was successful, the SAP will send a report of compliance to your employer. Your employer (or a future employer) can then order a return-to-duty test, which must be negative. (The specimen collection will be observed).
If your return-to-duty test is positive, you will have a new violation. You will be required to start over with another assessment, and another recommendation for treatment.
If the SAP determines that you didn't cooperate with the treatment plan, or that you didn't participate appropriately, the SAP will send a report of non-compliance to your employer, and you will have to continue with the program.
If you return to work, you will be subject to follow-up testing. The SAP must set up a follow-up testing plan of no fewer than 6 unannounced tests, over at least 12 months. However, the SAP could require any number of tests over 60 months. The specimen collection will be observed.
What Happens After the Substance Abuse Evaluation?
Your SAP will make recommendations for treatment, follow-up testing and your ability to return to your DOT-regulated position. Next, your SAP will:
Conduct a clinical follow-up evaluation to determine if you have complied with the recommendations.
Send a report of compliance to your employer.
Your employer then decides if they want to offer you a return-to-duty test. Depending on the company's written policy, they may decide to terminate you, either before or after the return-to-duty test. DOT drug testing is designed to identify safety risks. In your employer's eyes, you may still pose a risk.
If your employer decides to take you back, and if you have a negative return-to-duty DOT drug screen, you will be subject to follow-up testing as required by your SAP. There must be at least 6 unannounced follow-up tests in the first year. However, your SAP can require any number of tests, and the testing period can last up to 5 years.
Requalification Information
To keep your SAP current, you must attend the 12-hour training every three years.
This continuing education must include materials including new technologies, interpretations, recent guidelines, rule changes, and other information about developments in SAP practice, pertaining to the DOT program, since the time you met the qualification training requirements of this section.
This training qualifies this requirement.
Hours
Monday - Friday
8:30 am - 4:30 pm Pacific
(closed major holidays)