Publication: Patient Financial Responsibility Toolkit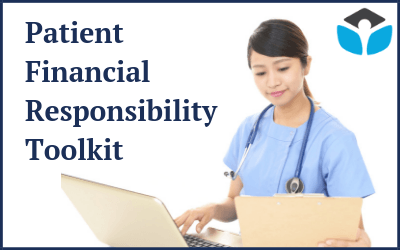 ---
This easy to use Toolkit clarifies complex issues and offers practical solutions to help addiction treatment facilities reduce risk and get paid.
Included in the Toolkit:
Summary of financial and legal risks to facilities
Problematic practices
14 recommendations for reducing risk
Best practices for prompt pay discounts
Debt collection tips
Model policies
Contrasting approaches in different states
Talking points for staff
Application and program policy
Templates for:

Logging various communications
Calculating financial responsibility
Invoice and prompt pay discount
Sample promissory note
Sliding fee assistance program application

And much more!
"Patient Financial Responsibility," or cost-sharing, presents widespread confusion and risk in the healthcare industry today. The central problem is different expectations on the part of patients, providers, and payors, about whether and how discounts and waivers of deductibles, copays, and co-insurance are permissible or, alternatively, whether they amount to a form of fraud or abuse.
The Toolkit provides a framework for maximizing profits while ensuring legal operations.
Hours
Monday - Friday
8:30 am - 4:30 pm Pacific
(closed major holidays)