Webinar: EKRA Essentials — What Providers Need to Know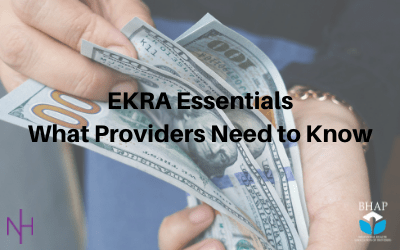 ---
Enacted in 2018, the Eliminating Kickbacks in Recovery Act (EKRA) has quickly become the focal point of federal enforcement efforts related to addiction treatment, recovery residences, doctors, and labs.
Being ethical in the marketing of your addiction treatment organization or services is more important than ever with this legislation. Today's marketers need to be up to date on legislation and compliance issues rapidly changing the business of providing addiction treatment.
This one-hour CE webinar breaks down the practical requirements of EKRA and related laws. Our presenter will go over the risk issues (pitfalls and inadvertent mistakes that can translate into trouble), key compliance activities, and enforcement lessons that treatment programs, recovery residences, health professionals, and labs need to focus on.
This webinar will qualify for C-ATM/CAMS recertification.
Continuing Education Information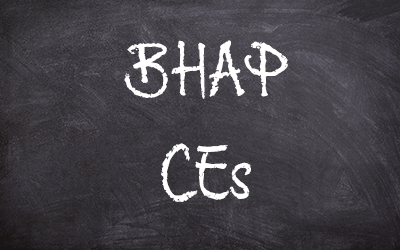 This webinar will provide 1 CEU.
CEs will only be available free to those who attend the live webinar. Attendance will be monitored.
In order to complete the CE requirements, attendees must complete the test. You have only two attempts. More information on BHAP's CEs can be found here.
Sponsors:
Behavioral Health Association of Providers is a national trade membership association that provides education and advocacy for behavioral healthcare providers and related entities. Formerly known as the American Addiction Treatment Association, BHAP is the leading and unifying voice of addiction-focused treatment programs.
Nelson Hardiman is the largest healthcare specialty law firm in Los Angeles. Their attorneys represent health care providers, including hospitals, in California and throughout the U.S. Their team delivers on-target results to meet your needs in the complex arena of today's healthcare laws and regulations.
Presenter
Harry Nelson
Harry Nelson is the founder and managing partner of Nelson Hardiman, LLP, as well as the chairman of Behavioral Health Association of Providers.
Beyond his legal expertise, Harry is known nationally as a consummate leader at the intersection of healthcare law and business, as evidenced by his role in co-founding five healthcare-related start-ups in the last decade. Deeply immersed in healthcare transformation and innovation; he frequently speaks on cutting edge issues and the future of the industry itself.
Hours
Monday - Friday
8:30 am - 4:30 pm Pacific
(closed major holidays)