Webinar: A Glimpse Behind Walls: Responding to Sex Trafficking Post Incarceration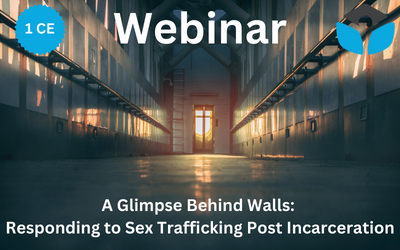 Date Recorded: June 7, 2023
Presenter: Yvonne Vollaire
Length: about an hour
CE: eligible for 1 CE
Price: $50.00 (Members receive 100% discount)
Members Login | Join NBHAP
There is growing recognition that sex work, chronic running away, homelessness, shoplifting, substance abuse, domestic violence, and loitering are all potential red flags for sex trafficking. Given this reality, we can play a crucial role in not only identifying victims of sex trafficking but linking them to needed services.
In this CE-based webinar, our presenter will:
Discuss gender responsive programming.
Describe the residue of trauma.
Explain the pathways to sex trafficking.
List effective retention strategies
Identify critical re-entry needs.
Describe barriers to reunification.
This training provides a summary of valuable benefits when offering gender-responsive services to formerly incarcerated women, looking at the pathways into the sex work industry, and pathways out. It gives an overview of how addiction and sex work impacts women differently, and includes best practices for implementing gender-responsive programs.
Presenter: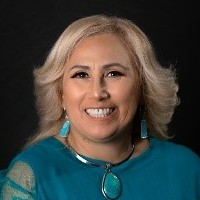 Yvonne Vollaire
Yvonne Vollaire is a licensed drug and alcohol counselor with a BS in Psychology.
She has been active in the drug and alcohol treatment industry for over twenty + years with intensive involvement in civic, private, and non-profit organizations. Yvonne has been serving justice involved individuals and specializing in gender-responsive services for incarcerated women and has managed numerous programs in custody and community-based organizations.
Yvonne has spearheaded the Sheriff's Community Alliance, composed of community and faith-based organizations with existing funding sources dedicated to providing a seamless continuum of care for our retuning citizens being released. Her most recent assignment was contracted with the Los Angeles Sheriff's department (LASD) serving as the Director of the Gender Responsive Rehabilitation Program at the Lynwood County Jail.
Yvonne has invested in creating a safe space for women wanted to exit the sex work industry. Yvonne is the author of Connecting the Dots, "Repairing Generational Trauma", a Workbook for Women in Addiction, Incarceration & Exploitation. Yvonne's work is motivated by her past trauma, incarceration, and self-healing to connect the dots. Yvonne is a mentor to students, a sponsor to women in the recovery community.
Hours
Monday - Friday
8:30 am - 4:30 pm Pacific
(closed major holidays)