Webinar: Understanding Addiction Treatment Marketing for CEOs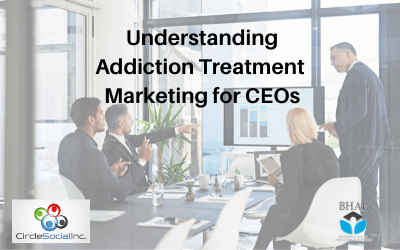 Date Recorded: February 12, 2020
Presenter: Nick Jaworski
Length: a little over one hour
Price: $50.00 (Members receive 15% discount)
Members Login | Join BHAP
Questions/Concerns: info@bhap.us | 888-958-2282
---
Marketing can be a black box. CEOs and other executives don't have time to get into the weeds on this anyway. They need to be focused on overall direction, growth, strategy, and organizational management.
So then how do you know if your marketing team or agency is actually doing anything worthwhile? How do you hold them accountable?
This training gives you the high level overview so you have a strategic grasp of the important differences between SEO, AdWords, Business Development, Facebook, TV, etc. It also highlights the tracking and results you need to be looking for to ensure the team is on track.
Addiction treatment marketing needs to be strategic. In the past, providers were focused solely on tactics, which don't get you far. Lots of flare ups followed by spectacular drops. Effective marketing requires an integration of channels and strategically allocated spend. Each provider's approach must be developed from their own internal data in addition to more general industry benchmarks.
This training will cover a number of essentials:
Benchmarks for determining spend and time investments across channels
How do specific platforms or channels work best
What kind of investment is realistically needed to achieve results
What tracking needs to be in place to determine efficacy
Presenter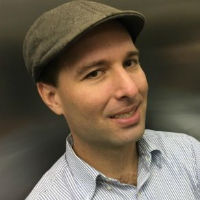 Nick Jaworski
Nick Jaworski has helped build startups across the globe from Turkey to China to the US. A passionate recovery advocate, he sits on the board of Above & Beyond Recovery Center as well as advising the Behavioral Health Association of Providers.
Through strategic marketing and operations, Nick has helped several companies start from humble beginnings and grow to multi-million dollar a year organizations. His expertise drives results for all of Circle Social's treatment center clients.