Webinar: Maximizing Revenue and Outcomes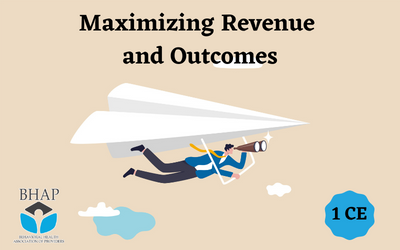 Date Recorded: December 20, 2022
Length: about an hour
Presenters: Devon Wayt
CE: eligible for 1 CE
---
While compliance can be measured easily, organizational health cannot. Sure, compliance has qualitative measures in addition to quantitative measures, but organizational health is 100% qualitative. Certain biases normally raise barriers to how effective organizational health is perceived to business leaders. Some think health is too simple compared to other business acumen such as strategy. Others enjoy the hustle of work. They work so effectively in crisis-mode, they neglect to look at employee behaviors.
Many leaders in behavioral health know that they must pay attention to compliance. It is one of the highest regulated industries. Risk must be managed. Standards of care must be met and set high. More importantly, lives are at stake in the provision of behavioral health treatment services. Running an effective corporate compliance program is necessary. If it is done well, it is smart. But I argue that health outweighs smart any day. Healthy organizations attract and promote smart people. In fact, these organizations get smarter faster over time.
Look at the correlations between compliance and organizational health. If neither are done well, the costs are high. Non-compliant organizations can risk harming patients. This naturally tops the list. They can also risk their business, face lawsuits, and criminal sanctions. Unhealthy organizations have rampant politics, dysfunction, bureaucracy, and confusion. At the top of this list are the employees that come to work lacking hope and self-esteem. Let's face it -- in today's society, we spend more awake time at work than we do outside. When employees feel this way, it absolutely impacts their homes and personal lives.
So why does organizational health have everything to do with compliance? Because it is an ethical duty to have both. Healthy organizations have more effective compliance programs than unhealthy organizations. When health and compliance are a part of a company's culture, the alignment breeds growth and quality. In other words -- success ... successful financial outcomes and successful clinical outcomes. In addition to smart people and these outcomes, healthy organizations produce clarity. Clarity produces alignment. What should every behavioral health care organization be clear and aligned on? Compliance.
Presenter: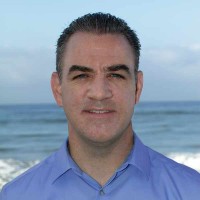 Devon Wayt
Devon Wayt is the CEO and Founder of Circa Behavioral Healthcare Solutions. It aims to democratize effective behavioral health. Its leaders remain forever close ("Circa") to their higher purpose which is fueled by a relentless drive to help and protect the vulnerable population in need of services.
With more than nineteen years' experience operating behavioral health treatment and recovery organizations, Devon's expertise ranges from quality and compliance, operations and change management. He graduated from Pepperdine University's Graziadio School of Business and Management in Southern California where he earned a BS in management and an MBA.
Continuing Education Information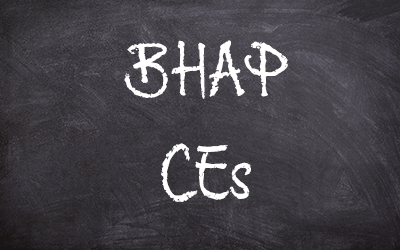 This webinar will provide 1 CEU.
CEs will only be available free to those who attend the live webinar. Attendance will be monitored.
In order to complete the CE requirements, attendees must complete the test. You have only two attempts. More information on BHAP's CEs can be found here.
Hours
Monday - Friday
8:30 am - 4:30 pm Pacific
(closed major holidays)