Webinar: Do You Know Who Owns Your Patient Data? The Dark Side of Commercializing Patient Data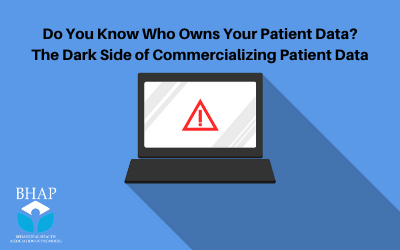 Date Recorded: March 17, 2020
Presenters: Walter Boone and Matt Sitton
Length: a little over 49 minutes
Price: $50.00 (Members receive 15% discount)
Members Login | Join BHAP
Questions/Concerns: info@bhap.us | 888-958-2282
---
A frequent question for behavioral healthcare providers is "who owns our patients' data?" The patient? You, the treatment provider? Or your EHR provider? This question inevitably leads to a second: "how can it be used?"
The answers to both questions are nuanced. There is a great deal of confusion regarding the topic, which is understandable given the ever-evolving landscape of data privacy law and its intersection with the healthcare industry. Most behavioral healthcare providers are aware of the applicability of HIPAA and the additional burden of SAMHSA's "Part 2" to the medical records of their patients, and therefore look to these laws to determine ownership rights and how patient data can be used.
However, neither HIPAA nor Part 2 specify who has ownership over medical records and the data in them. State law is often not much help either. Further complicating the matter, debate has arisen in the behavioral healthcare industry as to the role of de-identified data, including whether its sale is legal and if so, whether it is ethical.
This webinar delves into these issues and discuss the recent trend of selling de-identified data in the behavioral healthcare industry and claims to ownership of sets of de-identified data in the contracts of both providers and electronic health records companies.
We discuss whether the sale of such data was contemplated by HIPAA and Part 2, and also whether there is any current state law or legislation on the horizon which could impact behavioral healthcare providers in this area. We discuss the recently enacted California Consumer Privacy Act as well as the European Union's Data Protection Regulation, and the general trend towards increased protection of all private individual information. Lastly, we discuss the practical implications of all of the above, and the best ways for behavioral healthcare providers can navigate the murky waters of patient data protection in a manner that is both legal and ethical.
Presenters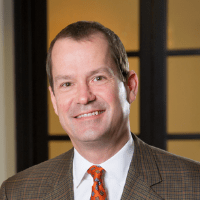 Walter H. Boone
Walter H. Boone is a trial lawyer with more than twenty five years of experience in litigation, and leads Balch & Bingham's multi-disciplinary team focused on the alcohol and drug treatment industry.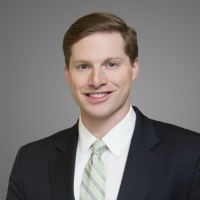 Matt Sitton
Matt Sitton is also an attorney with Balch & Bingham. He focuses on healthcare compliance with state and federal law, the structuring of business transactions for healthcare providers, and the defense of healthcare clients in commercial litigation and governmental audits.
He regularly counsels institutional and individual providers to ensure contemplated business transactions are both profitable and compliant with applicable laws. With an understanding of the ever-changing regulatory landscape of the healthcare industry, Matt enjoys arriving at creative solutions tailored to meet the individual needs of each client.