Webinar: Reclaiming the Podium: Making SUD Policy a Priority Once Again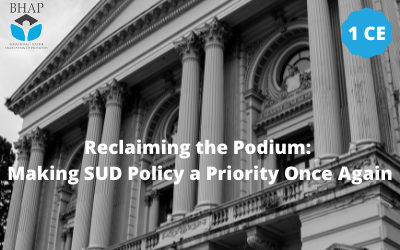 Date Recorded: May 10, 2022
Length: about 1 hour
Presenter: Andrew Kessler
CE: eligible for 1 CE
---
As policymakers start to move away from dealing with the COVID-19 emergency, it is imperative they turn their attention back to SUD prevention, treatment, and recovery.
Between skyrocketing overdose numbers and the mental health impact of the pandemic, SUD and addiction remain one of the largest public health threats in the United States. This CE-based webinar examinex how Congress is (or isn't...) addressing this challenge as behavioral health services are in greater demand than at any time in recent memory.
Continuing Education Information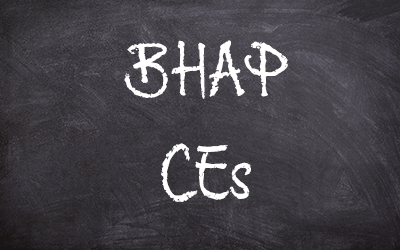 This webinar will provide 1 CEU.
CEs will only be available free to those who attend the live webinar. Attendance will be monitored.
In order to complete the CE requirements, attendees must complete the test. You have only two attempts. More information on BHAP's CEs can be found here.
Presenter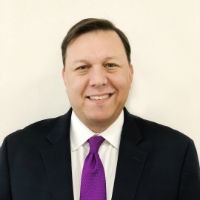 Andrew Kessler
Andrew Kessler, JD, is founder and principal of Slingshot Solutions LLC, a consulting firm that specializes in behavioral health policy. His clients, past and present, include the International Certification and Reciprocity Consortium (IC&RC), the California Consortium of Addiction Programs & Professionals (CCAPP), and Faces and Voices of Recovery.
With 20 years of policy experience and over a decade in behavioral health, Kessler is a fixture in circles that advocate for substance abuse treatment, prevention, and research. He collaborates frequently with congressional offices, the White House Office of National Drug Control Policy, the National Institute on Drug Abuse (NIDA), the Substance Abuse and Mental Health Services Administration (SAMHSA), and other federal actors.
Kessler has written legislation and report language adopted by both the House and Senate Appropriations Committees, and has presented orally before such bodies as the Scientific Management Review Board, the National Conference on Addictive Disorders, and the College on Problems of Drug Dependence.
Hours
Monday - Friday
8:30 am - 4:30 pm Pacific
(closed major holidays)