Webinar: Being "SMART" About Treatment Approaches to Harm Reduction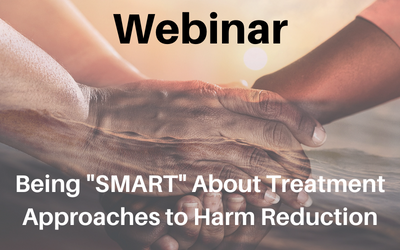 Date Recorded: January 10, 2023
Length: about 1 hour
Presenter: Pete Nielsen
CE: eligible for 1 CE
---
As the pendulum swings toward "harm reduction" approaches to treating addiction, many professionals find themselves wondering how they support clients while keeping a focus on abstinence in a world where medication assisted treatment is increasing.
This presentation helps participants understand the SMART recovery approach to behavioral change which is built around our 4-Point Program:
Building and maintaining the motivation to change.
Coping with urges to use.
Managing thoughts, feelings, and behaviors in an effective way without addictive behaviors.
Living a balanced, positive, and healthy life. It incorporates these concepts with motivational interviewing techniques and frank discussion about initial and prolonged medication assisted treatment.
It also addresses "stigmatizing the stigmatized" by helping participants evaluate their own entrenched views about abstinence so that counselors can be prepared to center therapy on the client without internal bias regarding where a client may stand regarding abstinence. Interactive discussions about "feelings of giving up" when moving away from "abstinence only" programming will provide participants an opportunity to hear about their colleagues' changing attitudes, frustrations, and success stories.
Participants will also be presented with trends in recent data on the long-term efficacy of harm reduction techniques, a quick analysis of decriminalization initiatives and laws, as well as up to date budget forecasts from the federal government concerning MAT expansion plans.
Continuing Education Information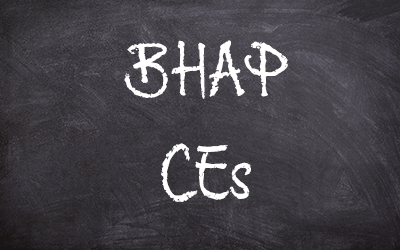 This webinar will provide 1 CEU.
CEs will only be available free to those who attend the live webinar. Attendance will be monitored.
In order to complete the CE requirements, attendees must complete the test. You have only two attempts. More information on BHAP's CEs can be found here.
Sponsors:
Behavioral Health Association of Providers is a national trade membership association that provides education and advocacy for behavioral healthcare providers and related entities. Formerly known as the American Addiction Treatment Association, BHAP is the leading and unifying voice of addiction-focused treatment programs.
Soberlink is one of BHAP's Associate Members. They support accountability for sobriety and long-term recovery, helping clients rebuild trust with others through a real-time alcohol monitoring system with facial recognition and comprehensive reports.
Presenter: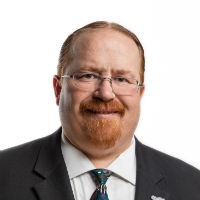 Pete Nielsen
Pete Nielsen is the President and Chief Executive Officer for the California Consortium of Addiction Programs and Professionals (CCAPP), CCAPP Credentialing, CCAPP Education Institute and the Behavioral Health Association of Providers (BHAP), and Publisher of Counselor Magazine.
He has worked in the substance use disorders field for 20 years. In addition to association management, he brings to the table experience as an interventionist, family recovery specialist, counselor, administrator, and educator, with positions including campus director, academic dean, and instructor.
Pete is the secretary of the International Certification and Reciprocity Consortium, and the publisher for Counselor magazine. He is a nationally known speaker and writer published in numerous industry-specific magazines. he holds a Master of Arts in counseling psychology and a Bachelor of Science in business management.
Hours
Monday - Friday
8:30 am - 4:30 pm Pacific
(closed major holidays)