Webinar: SUD Patient Records & Changing Federal Confidentiality Regulations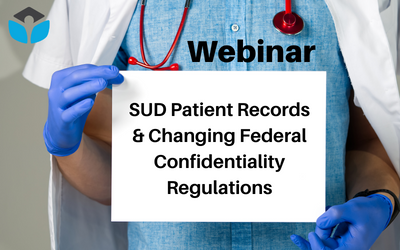 Date Recorded: May 17, 2023
Presenter: Lee Dalphonse
Length: about an hour
CE: eligible for 1 CE
Price: $50.00 (Members receive 100% discount)
Members Login | Join NBHAP
In the early 1970s, federal regulations were established to protect the privacy of substance use disorder patient records. These regulations, which are commonly referenced as 42 CFR Part 2, remained relatively unchanged for nearly 50-years –- despite dramatic changes in how substance use disorder treatment is provided, and the wide-scale adoption of electronic medical records.
While there is general agreement that 42 CFR Part 2 needed updating, there has not been agreement as to the proper balance between modernizing the regulations and preserving the level of privacy protection that has been the hallmark of 42 CFR Part 2 since its inception. Between January 2017 and February 2023, the United States Department of Health and Human Services, Substance Abuse and Mental Health Administration (US DHHS SAMHS) published several different versions of revised 42 CFR Part 2 regulations. With each successive version of the regulations, SAMHSA attempted to address concerns and incorporate the feedback provided by a variety of stakeholder groups. In January of this year, SAMHSA formally published the Final Rule for the 42 CFR Part 2 regulations with no plans to seek further feedback. The final regulations represent a significant departure from the standards that were in place for nearly half a century.
At the end of this webinar, participants will be able to:
Describe how the January 2023 changes to 42 CFR Part 2 affect the burden of proof standards that apply when a privacy breach occurs.
Explain the expectations placed on individual practitioners who utilize personal electronic devises to access, store, or transmit 42 CFR Part 2 protected information.
Explain how the legal concept of "Informed Consent" has been incorporated into the 42 CFR Part 2 rules that now govern how patient consent is provided and documented.
Explain the new ways that law enforcement officials can access Part 2 protected information without patient consent.
Provide an example of how the newly introduced concept of "Lawful Holder of Part 2 protected information" will impact the sharing of this information across organizations.
Explain why recent changes to the reporting and enforcement provisions of 42 CFR Part 2 and HIPAA place medical and behavioral health organizations and individual practitioners at greater legal and financial risk.
This one-hour CE webinar will provide participants with a summative review of the changes to 42 CFR Part 2 regulations, with a special emphasis on how the recent changes both align with and differ from other related federal privacy regulations (HIPAA, the HITECH Act, and the CARES Act).
Presenter: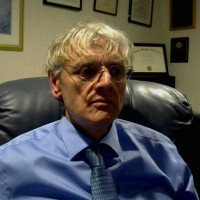 Lee Dalphonse
Lee Dalphonse is the Vice-Chair of IC&RC (International Certification & Reciprocity Consortium), and the Chair of IC&RCs Northeast Caucus, Lee Dalphonse is also Chair of the Rhode Island Certification Board (RICB), and a Member of the Rhode Island Board for the Licensing of Chemical Dependency Professionals (RIBLCDP).
In addition to his academic credentials, Lee holds dual licensure as a mental health counselor and chemical dependency clinical supervisor, and he also holds certifications in various behavioral health sub-specialties. Over the course of his career, Lee has served in several progressively responsible senior management and executive-level clinical positions. Lee's work experience includes nearly fourteen years as an adjunct instructor in the Graduate Counseling program at Rhode Island College. Throughout his career, Lee has also provided training and organizational consultation services to a variety of audiences, governmental entities, and human service organizations throughout the United States and Canada.
Lee's doctoral dissertation was an investigational study of the association between state-level health and economic indicators, and deaths of despair (suicide, alcohol, opioid, and other drug related deaths).
Hours
Monday - Friday
8:30 am - 4:30 pm Pacific
(closed major holidays)