Webinar: Serious Business: Therapeutic Use of Humor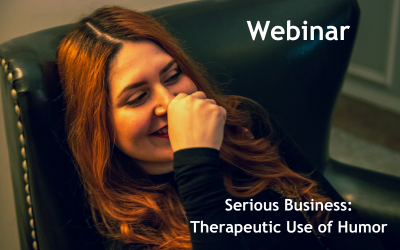 Date Recorded: November 29, 2023
Length: about 1 hour
Presenter: Jeffrey Quamme
CE: eligible for 1 CE
---
Individuals in nearly every stage of recovery are often flooded with negative and conflicting emotions related to their substance use disorders that can cause physical, emotional, and spiritual difficulties. For many, well placed (and well-timed) humor offers some relief in all three areas.
One of humor's most effective traits is that it engages the cognitive structures of our brain and forces us to think – to interpret what is seen or heard in order to get the desired reaction, in effect a cognitive-behavioral intervention: the viewer/listening experiences a precipitating event, has to process it cognitively to get the effect which can create a desired behavior (Beck Institute, 2023). Rather than reacting, the individual creates the ability to respond.
Pianist/comedian Victor Borge one stated that "[Humor and] laughter is the shortest difference between two people (Abrantes, 2014), and appropriate use of humor in the therapeutic relationship can help strengthen the bond and can shape the counseling process (Briggs & Owen, 2022). The importance of this cannot be overstated given the data related to the therapeutic relationship on intentional positive change (Hubble, M., Duncan, B. &Miller, S., 1999).
Evidence also exists to show that the use of humor can help to promote a positive and productive learning environment (Banas, et al., 2011). Humor is also shown to lessen anxiety and can enhance motivation and increase participation (Savage, et. al., 2017).
Given the identified benefits of the use of humor in support of recovery, incorporating it into one's clinical repertoire can help to improve their overall performance. This webinar aims to inform and discuss the types of humor used (both appropriately and inappropriately), how it fits into the overall stage of recovery an individual may be in and how to include it in one's sessions. It is not offered as a menu of techniques to follow, simply as an extension of the professional's own personality that is brought to each episode of client contact.
Presenter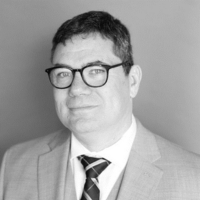 Dr. Wendy Wade
Jeffrey Quamme is the Chief Executive Officer of the Connecticut Certification Board, a workforce development agency focused on the SUD prevention, treatment, recovery and harm reduction industry.
He is an internationally certified Master's level addiction counselor and clinical supervisor, and holds credentials as a Certified Nonprofit Executive and Certified Nonprofit Consultant. He is an expert trainer as well as a podcaster and author.
Hours
Monday - Friday
8:30 am - 4:30 pm Pacific
(closed major holidays)