Course 3: Ethical Communications In Marketing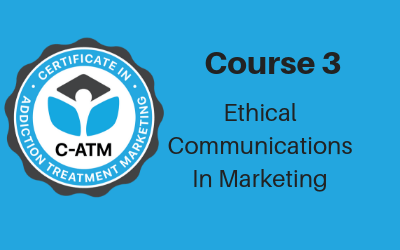 Date Recorded: June 8, 2018
Presenters: Harry Nelson, Rob Fuller, and Ben Cort
Length: 6 hours
Price: $120.00 (Members receive 15% discount)
Members Login | Join BHAP
This is part of the C-ATM initial certificate program. The six courses can be taken in any order.
What is ethical communications in marketing? Why are they so important?
With experts Harry Nelson, Rob Fuller, and Ben Cort as your guides, you will consider key issues related to ethical marketing and advertising communications. Taking federal and state regulations into account, you will review best practices to promote transparent, truthful, and substantiated communications on the internet and in comparison and testimonial advertisements. You will also examine data brokering, outside referral sources, and the challenges and benefits of communicating via social media platforms.
In this course, you will analyze key principles and best practices related to:
Ethical marketing and advertising communications
Federal and state requirements
Transparency and disclosure
Comparison advertisements
Testimonial advertisements
Referral sources and data brokering
Social media marketing
Presenters
Harry Nelson
Harry Nelson is the founder and managing partner of Nelson Hardiman, LLP, as well as the chairman of the National Behavioral Health Association of Providers.
Beyond his legal expertise, Harry is known nationally as a consummate leader at the intersection of healthcare law and business, as evidenced by his role in co-founding five healthcare-related start-ups in the last decade. Deeply immersed in healthcare transformation and innovation; he frequently speaks on cutting edge issues and the future of the industry itself.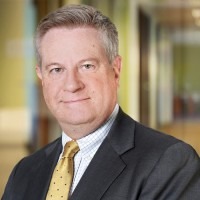 Rob Fuller
Rob Fuller is a Partner with Nelson Hardiman.
With more than a decade's experience as a hospital administrator, Rob Fuller brings tremendous insight and knowledge drawn from this hands-on experience and leadership to his healthcare legal practice. Rob utilizes his next-level healthcare management skillset to advise on transactional, operational and regulatory matters in the healthcare industry. His transactional experience includes counseling on mergers, acquisitions, financing, securities, formation, governance, purchase, sale and licensing of businesses. Rob's securities practice goes beyond the basics of private placements, early round capital raise for startups, bond issuance, and 3(b) registration compliance, as he has developed various cash flow-based derivatives and other specialty securities designed to meet diversified investor needs. His finance practice is equally sophisticated, with experience in all forms of secured and unsecured financing, including diverse swap instruments hedging interest rates and commodity pricing.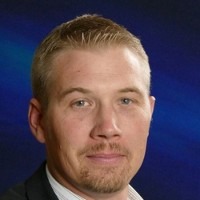 Ben Cort
Ben Cort is a well-known author and addiction treatment specialist, and the founder of Addiction Treatment Marketers Organization (ATMO).
Ben has been part of the recovery movement in almost every way imaginable from a recipient of services to a spokesperson to a respected professional inside of the treatment industry. Sober since 6/15/96 he has seen the devastation that substance abuse can bring first hand as well as the joy that is recovery. His direct and honest approach has made him a sought after speaker and respected voice in this national conversation. In a typical year Ben delivers 20+ Keynote addresses and 30+ additional addresses to a wide range of audiences.
Hours
Monday - Friday
8:30 am - 4:30 pm Pacific
(closed major holidays)