Counselor Magazine Subscription
Counselor is the magazine for addiction and behavioral health professionals. It's a national peer-reviewed publication that blends the in-depth information often found in journals with the ease-of-read and style of a magazine.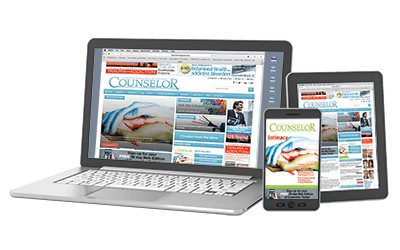 Professionals depend on Counselor to sharpen their clinical skills and fine-tune their critical thinking. Counselor provides the vital components necessary to enhance or create a successful practice and to improve the lives of clients whom clinicians serve. A proven and valuable resource for educational facilities -- Counselor serves as part of the curricula at many Midwestern and Northeastern colleges and universities.
As the official magazine of NBHAP, members at the Peer Recovery and Individual levels get a free subscription to Counselor as a benefit. This includes a physical subscription as well as online access.
Hours
Monday - Friday
8:30 am - 4:30 pm Pacific
(closed major holidays)